D u o I m a g e s
Helen Dabringhaus, Flute
Negin Habibi, Guitar
The aim of "Duo Images" is to create new sound variations on two instruments as rich in tradition as flute and guitar.
With Helen Dabringhaus (flute) and
Negin Habibi
(classical guitar) two musicians have joined forces, whose artistic attitude is based on liveliness and authenticity, but also on sound poetry.
Both artists have technical brilliance, profound craftsmanship and stylistic openness and curiosity in common. Their repertoire not only includes "classics" for this instrumentation, such as Mauro Giuliani or Astor Piazzolla, but also musical rarities, such as Ravi Shankar's "L'aube enchanté" or Toru Takemitsu's "Toward the sea" for Alto Flute and Guitar.
Duo Images invites you onto a voyage through enchanting worlds of sound - always striving for new colourful and pictorial musical language.
​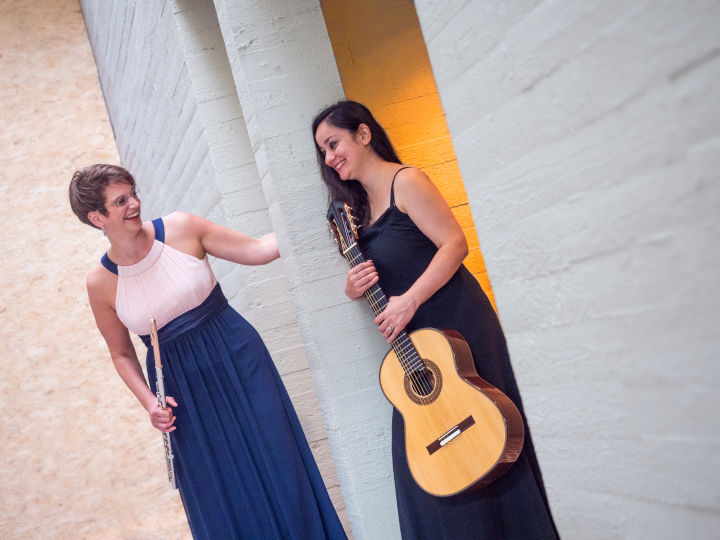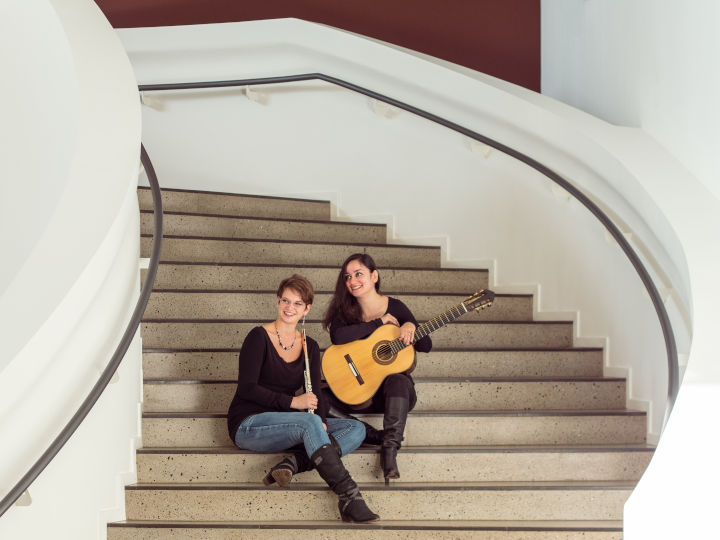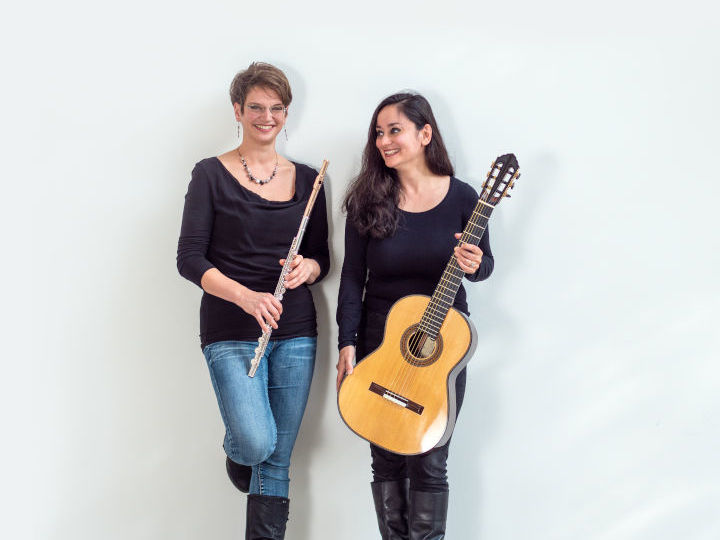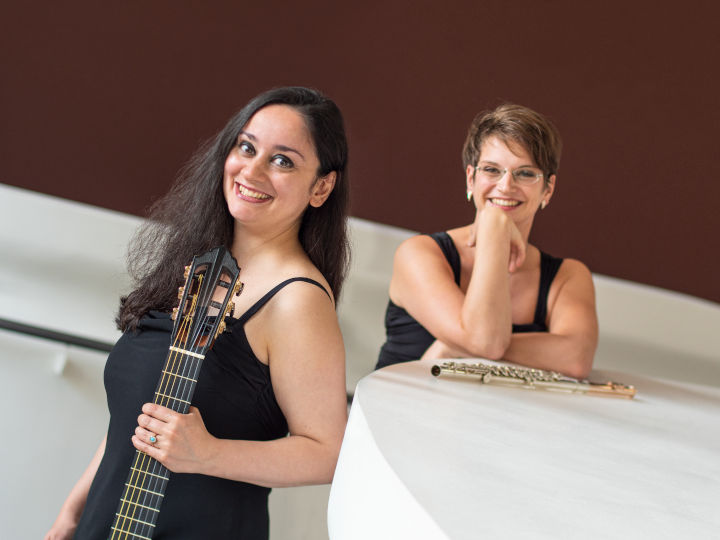 Copyright: Jo Titze
G. Rossini/ A. Diabelli: La gazza ladra - Ouverture



A. Diabelli: Pot-Pourri from Beethoven´s best loved works



A. Diabelli: Grande Sérénade op. 67 - Marcia. Allegro con fuoco



M. Castelnuovo-Tedesco: Sonatina op. 205, 2. Satz



M. Ravel: Piéce en forme de habanera




A. Piazzolla: Histoire du Tango - Café 1930
A. Piazzolla: Histoire du Tango - Night Club 1960
H. Villa-Lobos: Distribuição de flores
Program Proposals:
Programm 1:
F. Schubert (1797-1828)
Lieder aus der Winterreise u.a.

F. Sor (1778-1839)
"Les Adieux" für Gitarre solo

M. Giuliani (1781-1829)
Grand Potpourri op. 126

----- Intermission -----

M. Ravel (1875-1937), C. Debussy (1862-1918) u.a.
Verschiedene kleine Stücke

C. Debussy (1862-1918)
"Syrinx" für Flöte solo

H. Villa-Lobos (1887-1959)
Distribuição de flores

A. Piazzolla (1921-1992)
Histoire du Tango



Programm 2:
M Giuliani (1781-1829)
Grand Potpourri op. 126

M. Ravel (1875-1937), C. Debussy (1862-1918) u.a.
Verschiedene kleine Stücke

M. Castelnuovo-Tedesco (1895-1968)
Sonatina op. 205

----- Intermission -----

H. Villa-Lobos (1887-1959)
Distribuição de flores

Ravi Shankar (1920-2012)
"L'aube enchanté"

Toru Takemitsu (1930-1996)
Toward the Sea for Alto Flute and Guitar

Back to top
i / n
×
<
>